Skip to content
EVENTS CALENDAR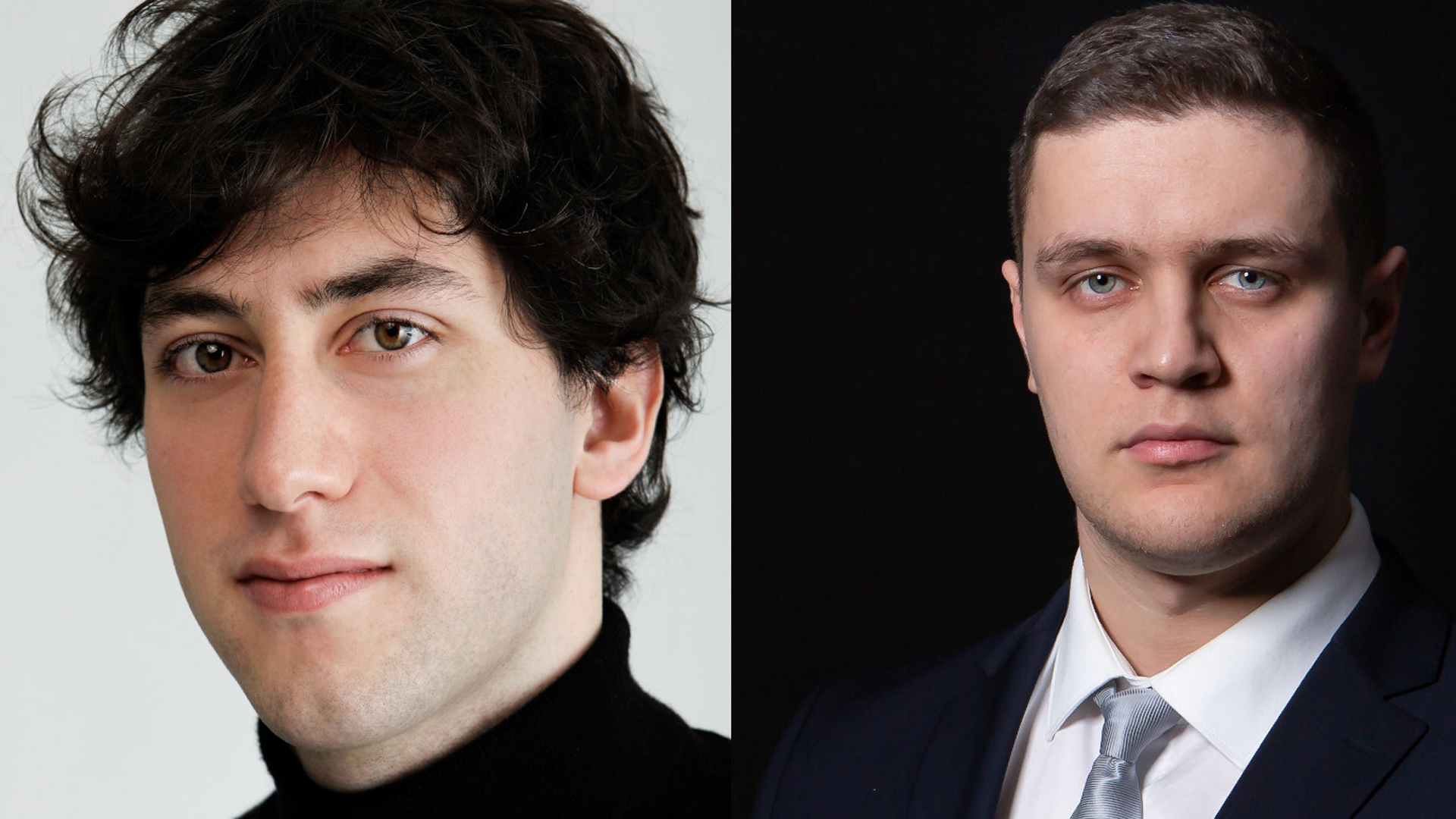 Music (classical - opera - choir - jazz - modern)
Winners: Kostandin Tashko | Davide Ranaldi
16 September 2022
Concert by young pianists Kostandin Tashko and Davide Ranaldi.
Born in Tirana in 1997, he is currently attending the master's degree course at the Tartini Conservatory of Trieste. He is the winner of over 30 international awards and he performed with RTSO Orchestra, ARTEVE Orchestra and I Virtuosi Italiani directed by Alberto Martini. He played in Albania, Kosovo, Italy, Croatia, Slovenia, Germany and Portugal. In 2020 he recorded a CD for KNS Classical; a project on Russian authors made for Velut Luna is forthcoming. He was recently admitted to the Royal College of Music in London to specialize with Dorian Leljak.
Defined as "a sincere pianist born to perform in public" Davide Ranaldi began studying piano at the age of four. He graduated in 2021 from the Verdi Conservatory in Milan with full marks, honours and a special mention "for the technical musical quality of the highest level". In the same year, he won the first prize at the XXXVII edition of Premio Venezia. At the end of 2021, he was invited to play Beethoven Concerto no. 2, under the direction of Donato Renzetti, launching with three concerts the cultural project "In Beethoven's Olympus" that is taking place from 2021 to 2026.
Kostandin Tashko program
LUDWIG VAN BEETHOVEN (Bonn, 1770 – Vienna, 1827)
Sonata n. 23 in fa minore, op. 53 "Appassionata"
IGOR STRAVINSKIJ  (Lomonosov, 1882 – New York, 1971)
Trois mouvements de Petrouchka
Davide Ranaldi program:
FRYDERYK CHOPIN (Żelazowa Wola, 1810 – Parigi, 1849)
Fantasia in fa minore per pianoforte, Op. 49
FRANZ LISZT (Raiding, 1811 – Bayreuth, 1886)
Sonata in si minore per pianoforte, S 178
The online tickets purchase costs €15,00, but you can also book by email, completing the purchase in the evening at a cost of €20,00.
Students and teachers of music schools, such as groups, will have access to a discounted rate: in this case, it is necessary to request by email concert@fazioli.com an in-depth study with the ticket manager.
Organized by:
Fazioli Concert Hall
Via Ronche 47
Tel. 0434 72576 int. 3
email: concert@fazioli.com