Skip to content
EVENTS CALENDAR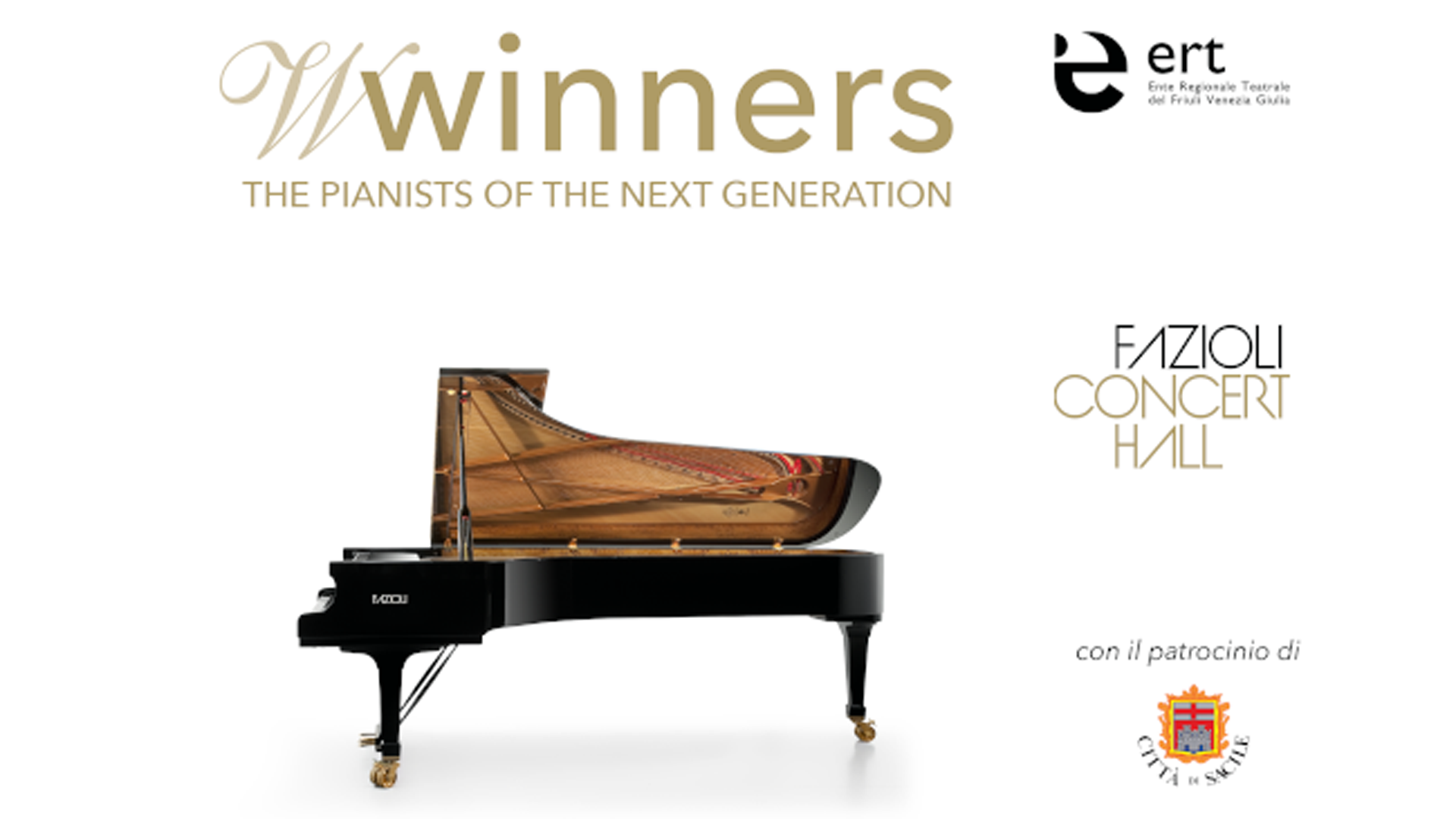 Music (classical - opera - choir - jazz - modern)
Winners | the Pianists of the next generation
From 10 June 2022 to 16 September 2022
Five unmissable concerts taking place at the Fazioli Concert Hall, organised in partnership with E.R.T. (Ente Regionale Teatrale – Regional Institute of Performing Arts) to put the spotlight on the pianists of the next generation and featuring the winners of prestigious international competitions.
Program:
Friday, June 10, ARISTO SHAM, winner of the Casagrande Competition of Terni;
Friday, June 17, EVGENY KONNOV, winner of both the Contest Ettore Pozzoli of Seregno and the Scriabin Competition of Grosseto;
Friday 24 June, SERGEY BELYAVSKY, with more than 30 important awards and recognitions at international competitions and festivals;
Friday 1 July, DMITRI KALASHNIKOV, winner of the Jacques Samuel Intercollegiate Piano Competition and the Les Etoiles Du Piano competition (France);
Friday, September 16, will share the stage the first two winners at the Venice Prize 2021, DAVIDE RANALDI (winner) and KOSTANDIN TASHKO (Casella award).
All concerts of Winners 2022 will take place on Friday starting at 19:00.
The pre-sale will begin on May 30.
The online purchase costs Euro 15, but you can also book by email, completing the purchase in the evening at a cost of Euro 20. Students and teachers of music schools, such as groups, will have access to a discounted rate: in this case, it is necessary to request by email concert@fazioli.com an in-depth study with the ticket manager.
Organized by:
Fazioli Concert Hall
Via Ronche 47
Tel. 0434 72576 int. 3
email: concert@fazioli.com